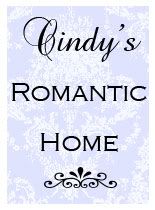 Hi Everyone!
It's Cindy's 'Show and Tell' Friday again today. Don't they just come around quickly? I must say I'm having great fun taking part in them and today I want to showcase my Christmas Tree Village Skirt. This is the third one I have taken part in and I would like to thank Cindy for hosting!
Now I have to apologise to my regular followers, I have already posted about my Village Tree Skirt this week. But I do so want Cindy's friends to read about it, so if you don't mind I'll just 'repeat' myself. Sorry!
Well the story is...... Years ago when my Daughters were younger I made a Christmas Tree Skirt. It had a village theme to it.
It was made from felt and took me hours and hours to make. I had to cut out each individual part of the buildings, sew and then gently stuff each little part to give them a 3D effect. It took me ages! Then I had to sew countless sequins on to give it that pretty sparkle! Lots of snow and lots of Christmas Trees. Each building had it's own characteristics!
As we walk through the Village from left to right we first of all come to ....... The Bakery.
Gorgeous little building. I love the cupcake sitting in the shop window!
Then the pretty Doll House.
Here's the Village Church, aren't the children just lovely playing in the snow with their doggie!
Fancy a coffee anyone? I think we've deserved it after that walk!
I'm sure after our coffee we can pop into the Craft Shop to see if we can buy any Crafty Goodies before we go home. Did you buy anything nice?
I hope you've enjoyed my 'Show and Tell' this Friday. This Tree Skirt is the second one I have made. If you would like to look at my Gingerbread one please feel free.
I've also added my Christmas slide show. Perhaps you can see my Gingerbread Tree Skirt in there?
Until next time, have a happy 'Show and Tell' Friday and many thanks to everyone for visiting me over in the UK.
Bye for now