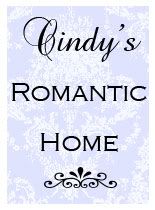 Hi Everyone! Friday's here,
'Show and Tell' Friday arrives again.Thank you Cindy of Romantic Home for hosting.
Today my Crocheted Flowers are here for all to see. Apologies to my regulars for showing them again. Not many words today, just lots of flowers!!
Hope everyone will have a nice weekend. Thank you to all my regular followers and new ones too. Thank you so much for all your support. Have a good weekend!
Hope you enjoy!