Hi Everyone, Especially because it's 'Show and Tell' Friday again, hosted by Cindy.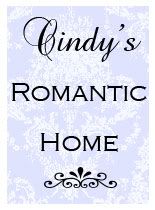 I was so excited this morning the Postie walked down my drive again! What did he bring with him? Another package this time from my friend Susanna in Austria. Susanna often reads my blog although she doesn't have a blog of her own and I'm very pleased she does because she's taking part in my project. 'Blankets for the Elderly 2010'.(New readers please see 14th Feb post). My email address is sueatpigsty@talktalk.net if you want to help.
I opened the package and inside found some beautiful squares,not just one! But 20! I know 20! I was amazed. I'm sure you will agree they are beautiful, the colours are so bright and cheerful I can see they are going to be a great addition to my blanket! Thank you Susanna.
Do you want to see? What a lovely pile of squares!
I've had some wonderful comments off people and I want to thank everyone for them.
MOLLY from the USA suggested I call the Blankets 'Sunshine Blankets for the Elderly' because when people receive them it will be like a ray of sunshine into their dreary world. I think I'm going to take this idea on board. Do you think it's a good name?
I should have Blanket no2 ready next week. Until then here's my updated Slideshow with Susannas squares.
Have a good weekend everyone!